---
Graphic Designing is the art and practice of planning and projecting ideas into visual and textual content.Graphic is all around us, both on screen and in print, yet it is made up of images and words to create a communication goal.

The Graphic Designing Course is designed in a way to make everyone to learn the fundamental skills that are required to make sophisticated graphic design through image-making and typography.

The students will have practical training sessions on design applicants like Photoshop CC, Illustrator CC, InDesign CC etc. used in print mediums and special classes based on Typography.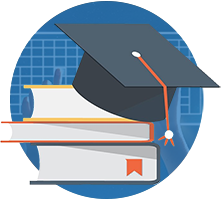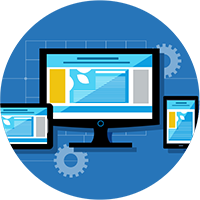 ---
WHAT YOU WILL LEARN IN THIS COURSE
Career in graphic design covers all creative spectrum that is required to learn new techniques, programs, and methods.
---

PHOTOSHOP

CORELDRAW

ILLUSTRATOR

MULTIMEDIA FLASH
---
---
---
CHOOSE DSD FOR GRAPHICS DESIGNING COURSE
We are guided by our core values- honesty, trust, skills, modesty and talent. If you share these values, then you'll find your place with us only.
We encourage free exchange or sharing of ideas, knowledge and overall enhancement in the institute for everyone.
At Digital School of Delhi, you'll learn via classroom based and virtual courses, e-learning and rich media online resources.
Your goals may shift over the course of your career. Want to change your focus? Switch tracks? We'll be there to help always.
Our institute environment allows to learn something new everyday from those around you.
We are growing and so should you. We prioritize the skill development of our students in Digital School of Delhi.
Our faculty believes in the power of purpose. As you contribute your time, ideas and talent, we make sure you get the most out of the course.
As important as your future is for your loved ones, your future in general is even more so. We are equally worried for you and will give you the tools and encouragement to reach for it.
We provide certificate that is recognized by Government of NCT of Delhi and is accepted nationwide. ---
Badarpur (Head Office)
Plot No. F2, First Floor, Street No.1, Mohan Baba Nagar, Main Tajpur Road, Badarpur, New Delhi – 110044
Faridabad
SCF-34,First Floor,Sector 16A,Near Post Office,Faridabad-121002